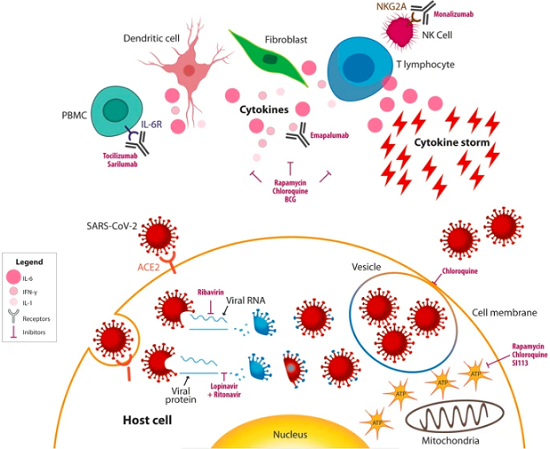 The very limited time allowed to face the COVID-19 pandemic poses a pressing challenge to find proper therapeutic approaches. However, synthesis and full investigation from preclinical studies to phase III trials of new medications is a time-consuming procedure, and not viable in a global emergency, such as the one we are facing.
Cancer drugs potentially suitable for facing SARS-CoV-2 infection have not been carefully reviewed. In this review article, the authors provide a comprehensive analysis of available information on potential candidate cancer drugs that can be repurposed for the treatment of COIVD-19.
Click here to access all of the reviews published to date in Journal of Experimental & Clinical Cancer Research.