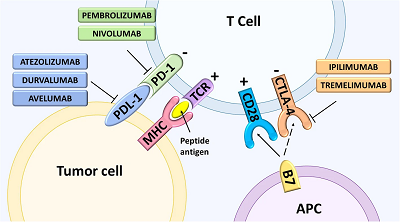 Cancer is currently the second leading cause of death globally and is expected to be responsible for approximately 9.6 million deaths in 2018. With an unprecedented understanding of the molecular pathways that drive the development and progression of human cancers, novel targeted therapies have become an exciting new development for anti-cancer medicine.
In this review, Seebacher et al. explore the clinical development, successes and challenges facing targeted anti-cancer therapies, including both small molecule inhibitors and antibody targeted therapies. Herein, the authors introduce targeted therapies to epidermal growth factor receptor (EGFR), vascular endothelial growth factor (VEGF), human epidermal growth factor receptor 2 (HER2), anaplastic lymphoma kinase (ALK), BRAF, and the inhibitors of the T-cell mediated immune response, cytotoxic T-lymphocyte-associated protein 4 (CTLA-4) and programmed cell death protein-1 (PD-1)/ PD-1 ligand (PD-1 L).
Click here to access all of the reviews published to date in Journal of Experimental & Clinical Cancer Research.