Correction
In the publication of this article [1], there is an error in Fig. 4b. The Cyto c western blot image in Fig. 4b is misrepresented. This has now been included in this correction. The authors declare that the correction does not change the results or conclusions of this paper.
The error Fig. 4b given hereafter: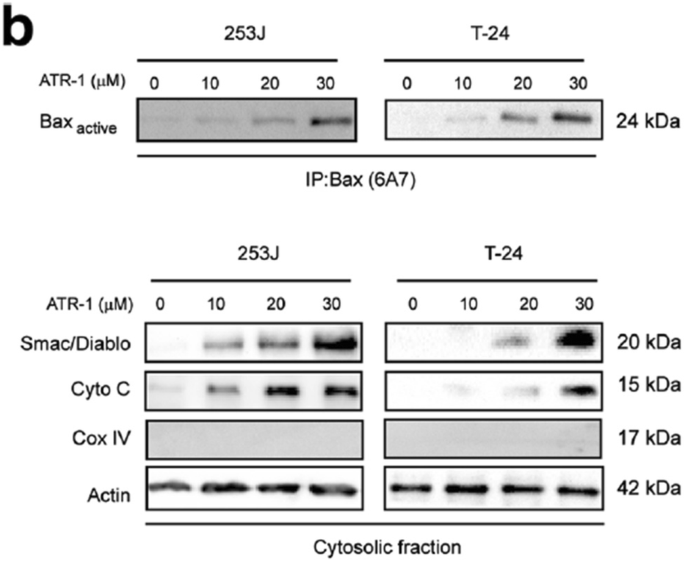 The correct Fig. 4b given hereafter: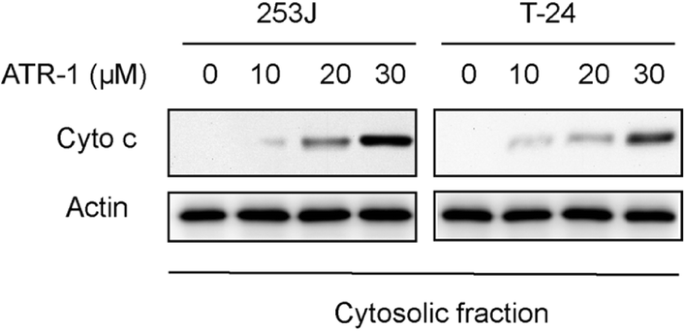 Rights and permissions
Open Access This article is distributed under the terms of the Creative Commons Attribution 4.0 International License (http://creativecommons.org/licenses/by/4.0/), which permits unrestricted use, distribution, and reproduction in any medium, provided you give appropriate credit to the original author(s) and the source, provide a link to the Creative Commons license, and indicate if changes were made. The Creative Commons Public Domain Dedication waiver (http://creativecommons.org/publicdomain/zero/1.0/) applies to the data made available in this article, unless otherwise stated.
About this article
Cite this article
Yu, R., Yu, Bx., Chen, Jf. et al. Correction to: Anti-tumor effects of Atractylenolide I on bladder cancer cells. J Exp Clin Cancer Res 37, 249 (2018). https://doi.org/10.1186/s13046-018-0913-1
Received:

Accepted:

Published:

DOI: https://doi.org/10.1186/s13046-018-0913-1